Through the garden gate … into another world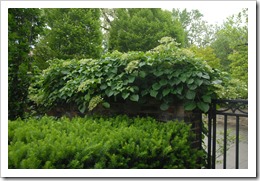 This past weekend I went on a self-guided tour through Toronto's Forest Hill neighbourhood and the gardens of South Hill (ticket was purchased at www.torontobotanicalgardens.ca).
The weather was perfect – not too cold, not too hot. Even though I walked in the midst of a huge city, it felt like I was walking through a secluded park. You could hear the birds chirping and the occasional chatter from fellow garden spectators.
While walking and getting excited about new ideas for my garden (To say I love gardening is a major understatement!),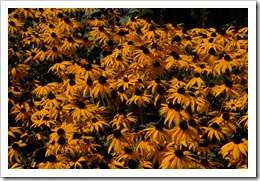 I couldn't help but notice how being in and with nature calms me down and puts my mind at ease. There is so much hussle and bussle in the world that we need green space around us to calm us down. Now, not everyone can afford a huge garden, including the required garden maintenance, but you don't need to have a huge one. If you are lucky enough to own a garden, go outside and pretend you see it for the first time. Do an inventory of what you don't need and like and change something. Clean it up and make it pretty!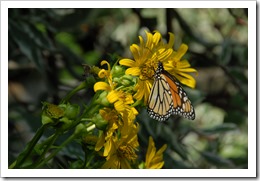 Do you have stuff outside that you should have donated a long time ago? Toys from the kids or grandkids that nobody touches anymore, old rakes, plastic pots that can be returned and recycled at your grocery store? How old is the grass seed that got used once and then never again? Any chemicals? After you have decided what stays and what goes and have actually recycled or donated it (that's part of the process) reward yourself and go shopping!! Choose some flowers you love and plant them, make a little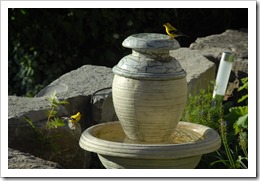 birdbath for the birds (it doesn't need to be expensive) and you will have endless entertainment. On a balcony use pretty pots and plant flowers or herbs – maybe even tomatoes – and see them grow. If you don't have a garden or a balcony, buy a nice plant for your home and when you are going for a walk, seek out one of over Toronto's 1600 parks (www.toronto.ca/parks). They are free!