Small Kitchen Organization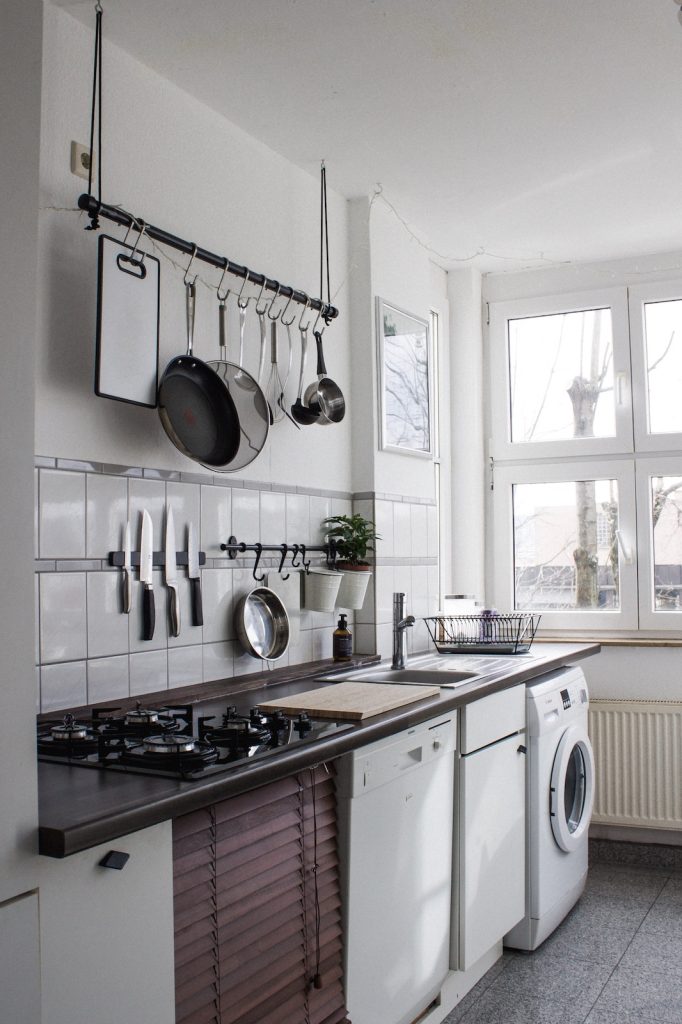 When space is at a premium every item matters. That's why you need to decide what items you use or likely never use, what items are negotiable and what items absolutely must stay.
Here are a few tips to get you thinking about your own kitchen:
Getting rid of unnecessary items
We all have items – usually big ones – that we wished we never bought. Don't dwell on it. If the item is in good condition try to sell it, otherwise donate it. We all make wrong decisions sometimes. Make peace with it and move on.
Stack and think small
In a small kitchen you preferable want items that you can stack. Mugs and glasses especially as we usually have a lot of those. Ikea has many choices. Also look for collapsible colanders for easy storing. Use an electric hand mixer instead of a stand-alone one. The space you gain, and money you save, is crazy good. The same goes for blenders. A small one is sufficient for most people. How about a smaller coffee maker? https://www.thespruceeats.com/best-small-coffee-makers-4586304 If you are into espresso why not get the small stovetop version?
Utilizing the entire cupboard space
Especially when faced with deep cupboards it is essential that you use clear bins to hold your items. Whether you have to store pantry items like cans, or corral all your Tupperware, clear bins in all shapes and sizes make life easier and searching a thing of the past.
Magnetic/railing or pegboard storage
Magnetic strips and railings are great products for freeing up space in your drawers. Every millimeter counts. Pegboards are very versatile and can be cut to size and painted. Make your pegboard a wall feature and hang things you need often.
Utility Carts
These kinds of carts are incredible versatile and can hold a variety of things. As they are on wheels you can move them to wherever you need them. The possibilities are endless. https://www.ikea.com/ca/en/p/raskog-utility-cart-white-20382932/
Workspace solution
If your kitchen is too small for a table how about a folding table that folds away while not in use. (https://www.ikea.com/ca/en/p/bjursta-wall-mounted-drop-leaf-table-brown-black-80217524/)
Be creative!
---
Advice from this article was featured in 26 Small Kitchen Organization Ideas to Simplify Your Home on Redfin.com