Start the year off right – get a calendar you love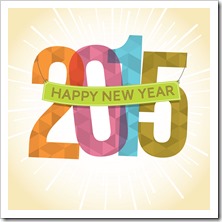 When I go to visit potential clients, and get a tour of their home, they always ask me what it is they need to buy to become organized. When I say that there is really nothing they need to shop for, there is big disappointment. However, having said that, there are some exceptions and one of these exceptions is having a calendar for the New Year.
For me, the built-in calendars in my phone or computer are not sufficient. I need something visual; something to look at on my magnet board that is not only pretty but also has big numbers so I can glance at it easily. I use a yearly one to mark off all the dates I'm not here plus a monthly one where I can easily see the days of the week.
Now, there are many, many options to choose from, but if you haven't been able to find one you like, and you are not the creative type, here is a list of websites (courtesy of brigitte.de) where you can access and print your own. Have fun!
Picking a beautiful calendar, that you like to look at and use, is the first step in being organized and having a little fun can never hurt, right?